About Oku Town
Once a tiny village, Oku is today the centre of Setouchi city and is where the City Hall, numerous businesses and the city's award-winning modern library are located. The beauty of Oku lies in its lush nature and countless acres of fertile rice fields. As the seasons come and go, the entire city changes colour like some kind of particularly flamboyant chameleon.
Transforming from the bewitching emerald greens of summer, the mountains that surround the city turn numerous mesmerising hues of yellow and red in autumn, almost seeming to be awash in a sea of fire. However this beauty is fleeting, being replaced within a scant few weeks by the more subdued earthy browns and whites of winter.Eventually, the town once more comes to life with new budding flowers and the unmistakable pink of cherry blossom, finally signifying the slow segue into spring.
Hidden up in the many hills of Oku are several ancient places of worship where important local festivals are held throughout the year. One of these hills shelters a particularly beautiful shrine and temple that hold more than just regional importance, being part of several major pilgrimage routes in Japan! If a country-wide pilgrimage is too long for you, there are many lovely hiking trails available locally to try out.
Oku is not only home to these spiritual places, it is also home to one of Japan's most famous and rebellious painters: Yumeji Takehisa. You can go back in time, and visit his childhood home tucked away at the foot of a hill and imagine how life must have been back in the 19th century in his house in rural Japan.
---
Take a peak into the childhood of the famous painter Yumeji!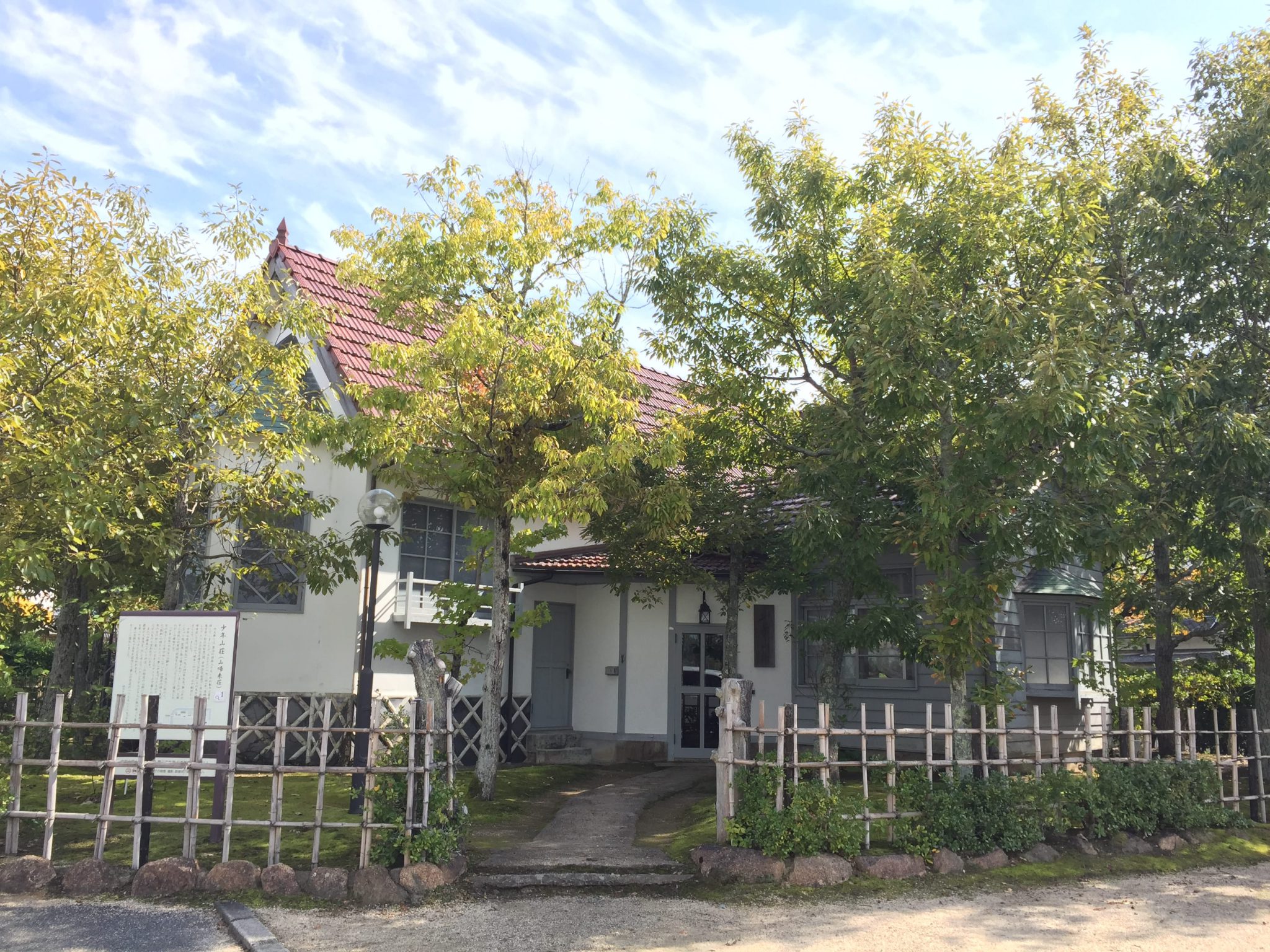 Have you ever wondered what Old Japan used to look like?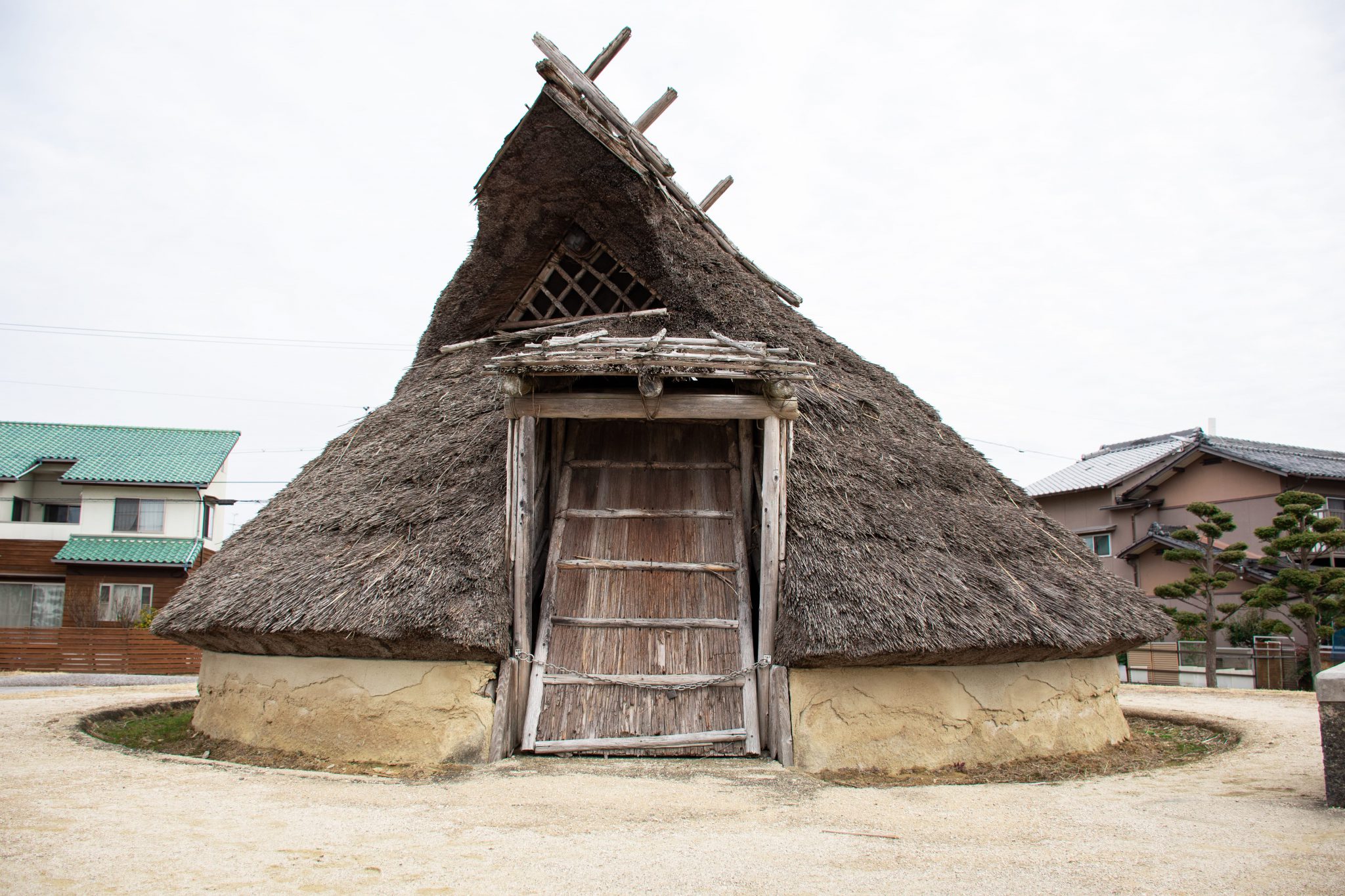 History of Oku
The name 'Oku' first appeared in records dating all the way back to the 6th century, during which the area was composed of just a handful of small villages. However, in 1933 the ruins of a village that had survived all the way from the Yayoi period (300 BC to 300 AD) to the Middle Ages was located on the natural embankment that forms a part of the Yoshii River's alluvial plain. The centre of the village largely comprised a number of early Yayoi shell mounds, with large quantities of shell, earthenware, stoneware, and even some bone horn vessels being uncovered across several seasons of archaeological excavation. Post holes from Nara and Heian period buildings have also been found which, in combination with its Yayoi period remains, led to it being designated a national historic site in 1985.
Main Attractions of Oku
Takehisa Yumeji is an artist who cannot be summarised in just a handful of words. He was many things: a poet, a children's book illustrator, a rebellious painter, a trailblazer, a graphic designer and the developer of a new artistic style named 'Taisho Romanticism'. His most famous works are those of beautiful women depicted in everyday scenarios. It is in this very house that Yumeji was born on September 16th, 1884. His family ran their own sake distribution business and worked as farmers on the side. Yumeji spent the formative years of his childhood until the age of 16 amid these beautiful surroundings. It can probably be said that his hometown, and especially his childhood home, were the origin and most important inspiration for his art. In addition to seeing where he lived and slept, you can also admire many paintings of his famous 'beauties'.
Oku is also the hometown of Takeda Kinosuke (born. Takao Okamoto). Born in 1923, he is celebrated for having helped to re-popularise the ancient art of Japanese puppetry as part of the Takeda school, a performance group with roots going all the way back to the mid-17th century. Many of his meticulously crafted marionettes are currently on open exhibition at the Setouchi City library. To see his fantastic creations come to life, make sure to come and see one of the monthly performances held at the library or, for an even more spectacular display, attend the Kinosuke festival, held every year in August.
Kadota Shell Mound Park
Located a mere 3 minutes' walk from Oku station just to the east of the Yoshii river, the ruined village of Kadota Kaizuka is the oldest evidence we have for a settlement in Setouchi, providing evidence for continuous habitation all the way from the prehistoric Yayoi period. Since its discovery in 1933 by Kaoru Nagase and designation as a National Historic Site in 1985, it has been transformed into a historical park, with full-scale recreations of Yayoi period houses to give you the chance to take a real walk through history and see what Japan was like thousands of years ago.
Perched 70m above the surrounding landscape on top of Ueterasan (literally 'temple-top mountain'), tucked away in the westernmost part of Oku, Yokeiji Temple is quite possibly the oldest remaining structure in Oku, having been constructed in the year 749 AD. From the vantage point at the top of the hill where the impressive Buddhist temple with its 3-storey pagoda and the associated Toyohara Kitajima Shrine now stand, it is possible to see right out over the surrounding landscape, the Yoshii River wending its way into the distance.
The temple itself plays home to a number of events throughout the year, including tea celebrations in April, night-time illuminations in December and the traditional autumn festival in October.
It can easily be reached by train from either Oku or Okayama station, taking the Ako Line and alighting at Odomi station. From there, it is just a short, pleasant walk through the surrounding countryside away!
The Setouchi Citizens' Library is a testament to the achievements of the local people. Built in 2016 after a public outcry over the poor state of the previous library, it proceeded to win the accolade of Best Library in Japan the following year. It is not hard to see why. In an attractive building right in the centre of town, it contains an excellent and ever-expanding selection of books, comfortable study areas, community meeting areas and even a play area for children.
In addition to these and all the amenities you would expect of a modern library such as unlimited free wifi, it also contains a host of unique educational installations. On top of the previously mentioned puppet theatre, a number of discoveries from the archaeological digs at Kadota shell mound are also on display! It is the perfect place to go and sit down if you need somewhere to relax after a long day exploring the local area.
Whether it is to explore the beautiful nature and ancient sites that surround Oku in great abundance, or you just plan to use it as a convenient hub to explore the rest of Setouchi, make sure to pop past Oku if you are ever in the area as it is truly a unique little city that is more than the sum of its parts!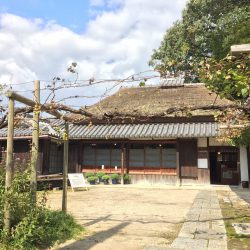 Where it all began...
Read More »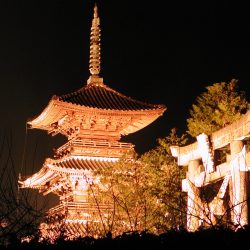 A magnificent centuries-old temple ground overlooking the entire Oku area!
Read More »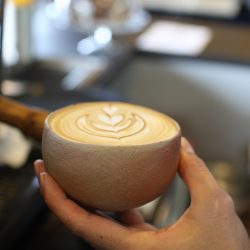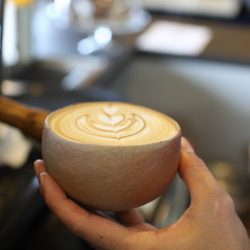 Delicious food and coffee beans from all around the world!
Read More »