Trip Summary
Trip Duration: Overnight
Trip Starting Point: Oku Train Station
Means of Transport: Taxi/Bus/Car
The Overnight Aegean Sea experience is tailored for those who are looking for a unique and relaxing overnight trip away from the crowd to re-energise themselves in a peaceful surrounding. Ushimado is a place where both Japan and Greece merge together to become a very unusual and yet perfect mix.

Treat yourself to an awe-inspiring sunset over the Seto Inland Sea from one of Japan's rare Olive gardens. Enjoy the authentic Greek dinner prepared by an award-winning chef. Watch the sea part in two and walk from one island to another. Bike around the historical town of Ushimado and discover all of its wonders. Create a very much unique memory of your time in Japan, one that differs from what most people experience in this gorgeous country.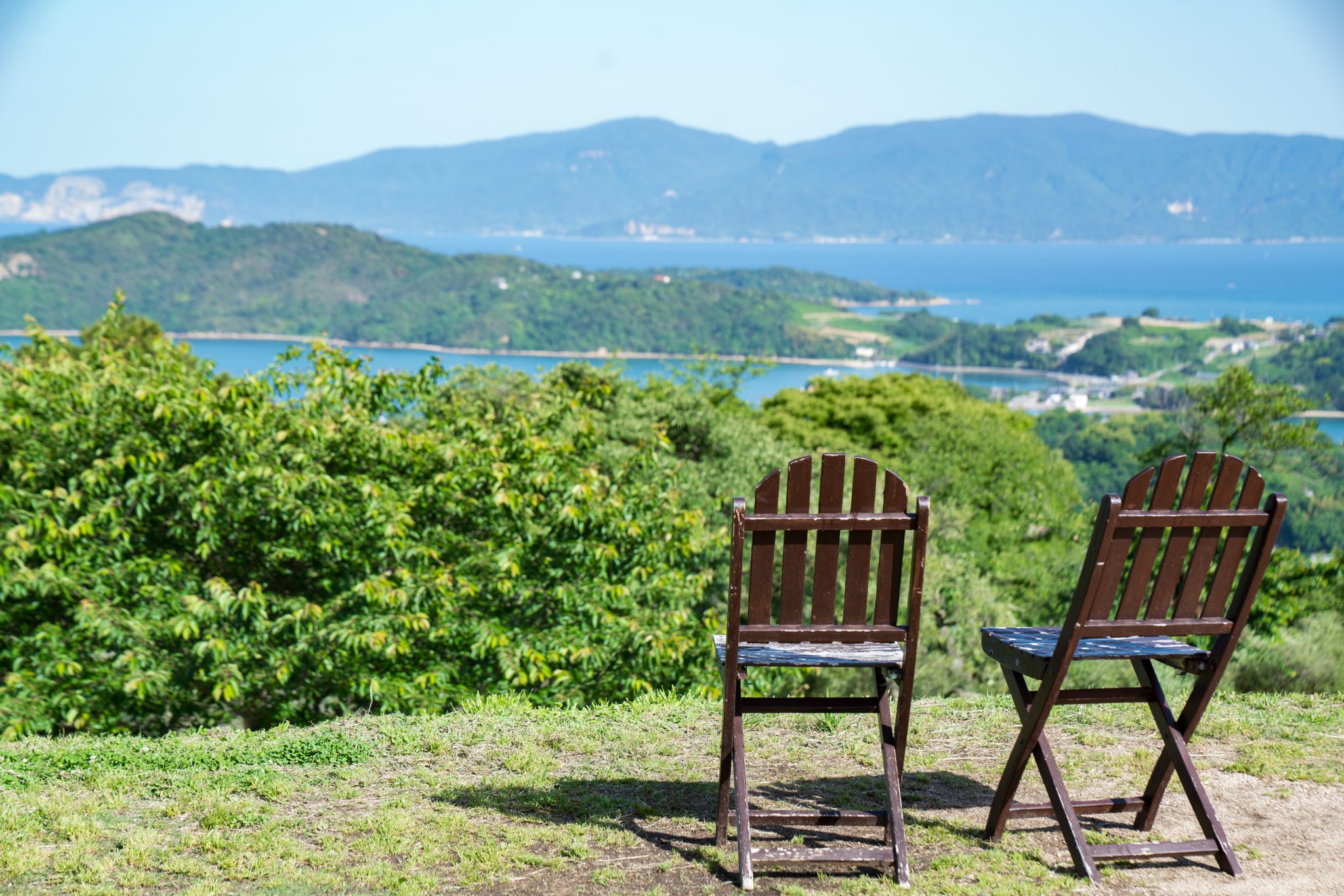 Afternoon or Evening
Your first stop is one of the very few olive gardens in Japan! Located at the top of a hill, this beautiful garden overlooks the sleepy port town of Ushimado and offers a truly breathtaking view of the Seto Inland Sea.
On cloudless days, you can easily see a handful of islands spotting the sea, including the big island of Shodoshima, and even maybe the great Akashi-Kaikyo bridge (situated in Hyogo prefecture) if you are really lucky!
Take a taxi, drive up or hike up for an afternoon stroll or an evening outing to admire the sun setting on the Seto Inland Sea. Don't forget to try out their delicious olive ice cream!
---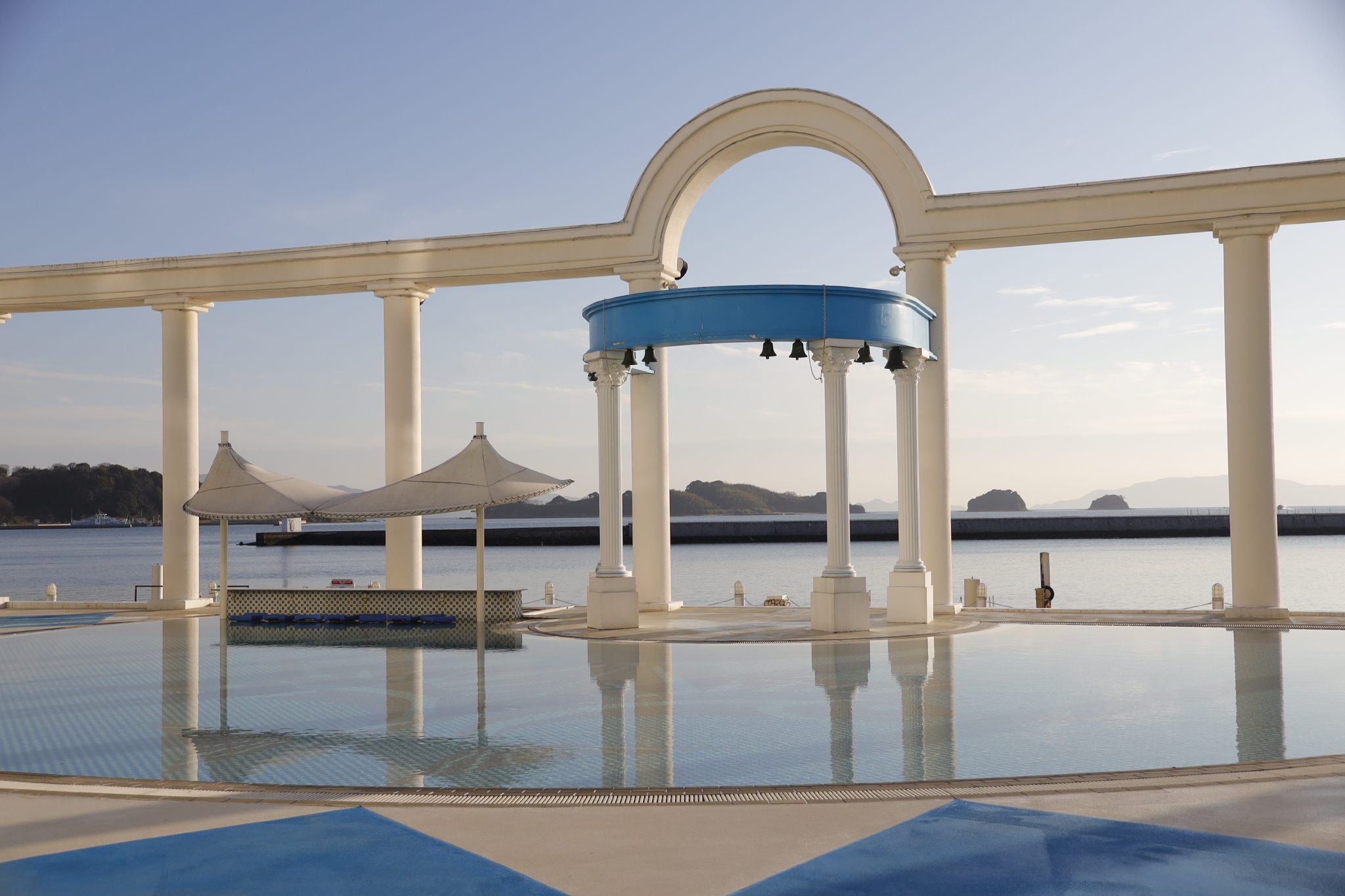 Night
Stay overnight at the Limani Hotel, a Greek inspired resort sitting right in front of the Seto Inland Sea. Enjoy a delicious dinner while admiring the moonlit sea. The hotel is situated right next to the main road of Ushimado as well as its marina and the Maejima ferry port, making it a great starting point to explore the area.The hotel offers a few bikes to rent that you can take on the ferry to Maejima.
---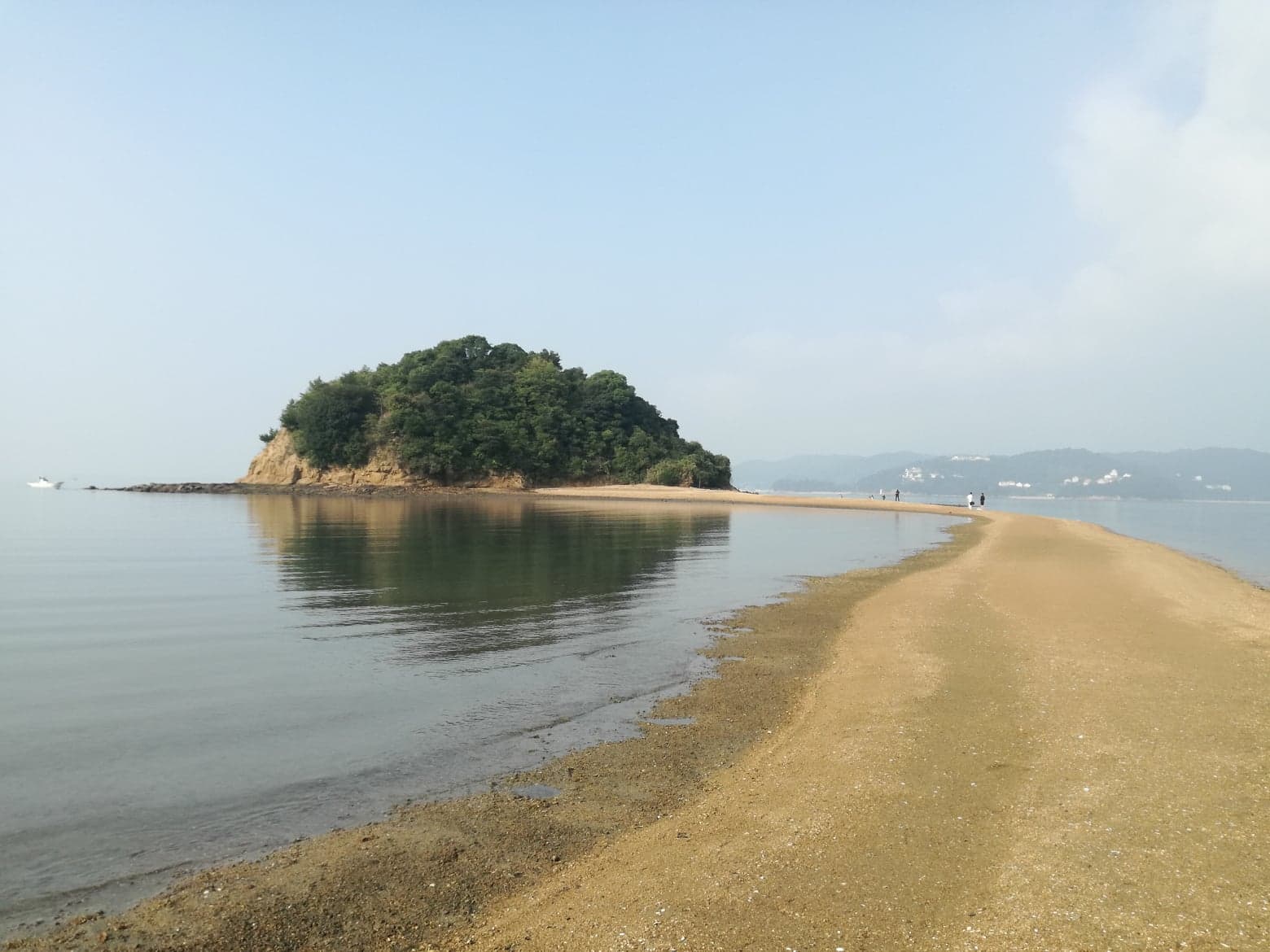 Morning
For a bit of morning fun after a relaxing night, hop on a boat from the hotel dock to the Venus Road and stroll from one island to another (schedule depend on tide, please book in advance).
Check out the See&Do page for more ideas on how you can spend the rest of the day!
---